Testimonials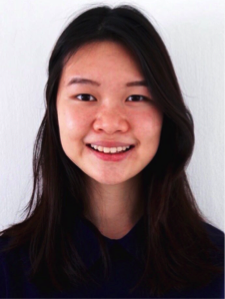 Sandra Tan, Singapore
Participant Columbia Summer Program 2019, Amsterdam:
"Participating in the 2019 edition of the Columbia Summer Programme was extremely eye opening and enjoyable, and has been a valuable education.
Firstly, classes were intellectually rigorous: our professors did not merely teach us 'textbook' content but prompted us to examine the various policy and political motivations undergirding the development of the law, and independently question whether the current rules were desirable. They also imparted useful critical tools with which to approach American law, which I can transplant to my own understanding of domestic law.
Secondly, the professors were amiable and highly approachable, and this collegial culture paved the way for insightful discussions (beyond the classroom) on the law and their rich experiences in academia and practice.
Thirdly, I was privileged to befriend participants from diverse cultures and nationalities: I gained much from their professionalism, curiosity and passion for the law, and had a fantastic time exploring the lovely city of Amsterdam with them. It has been an unforgettable experience."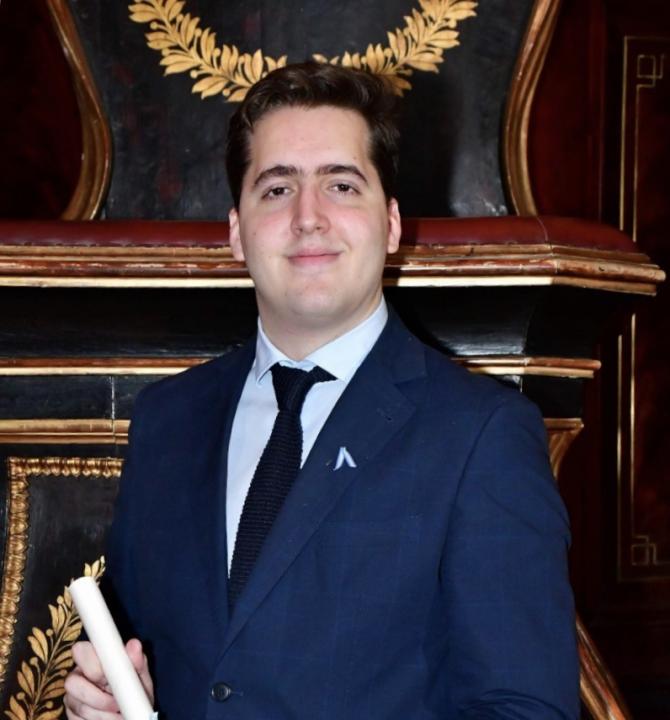 Iván Levy, Argentina
Participant Columbia Summer Program 2019, Amsterdam:
"The Columbia Summer Program was a great opportunity to get immersed in American Law, meet with great peers and fantastic Columbia Professors. It was a fantastic chance to get in touch with the "Socratic method", study selected topics of American Law and expand my network while enjoying the Dutch summer. The program also featured an incredible set of cultural and social activities such as the "International Dinner", a chance to get a bite on food from all around the world brought by the participants themselves! The program was for me also a gateway, as I proceeded to do the Columbia LL.M. Program after it!"
Liliane Obrecht, Switzerland
Participant Columbia Summer Program 2018, Leiden:
Getting to know the American Legal System, talking to the well-known Columbia Professors and meeting people from all over the world broadened my horizon in many ways. It was a month filled with education, interesting discussions, laughter and fun! It is a pleasure and honor to be part of this community. CSP made my summer a memorable one!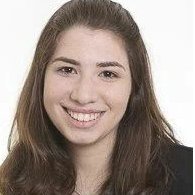 Camila Simao, Brazil
Participant Columbia Summer Program 2017, Amsterdam:
"The Columbia Summer Program was a great opportunity to gain a general understanding of American Law. The Socratic method of teaching used by the professors was really different from what I was used to in Brazil and fostered my interest in continuing to learn more about different legal systems. The program also allowed me to make friends and share experiences with people from all over the world, as well as to interact with the renowned professors from Columbia University not only in class, but also through lunches and cultural activities in Amsterdam."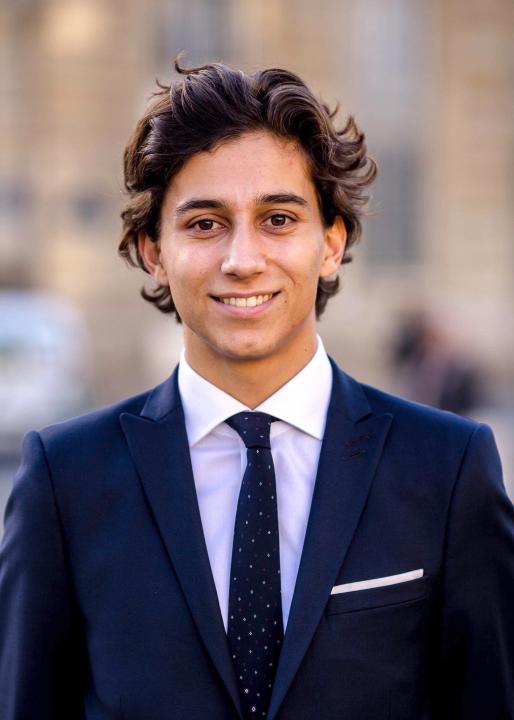 Victor Vaillaud, France
Participant Columbia Summer Program 2017, Amsterdam:
"I lived the Program as a real breath of fresh air in my Law studies: In addition to the undeniable intellectual enrichment of the courses, it was an incredible chance to meet people from the entire world, discover their way of thinking, and explore a wonderful city guided by its inhabitants. The days spent with these persons will remain etched in my memory and I am sure that some will be my friends for life!"
Lakshika Harish Sachdev, India
Participant Columbia Summer Program 2016, Leiden:
"Attending the Columbia Summer Program was an enriching experience. It was beyond what I expected and positively so. It was a perfect match for me - attending a summer program in American Law and a chance to visit Europe. CSP is a mixed package of American legal studies with a lot of fun. Plus, the cross-cultural exposure is amazing. Definitely recommended!"
Mr Christian Krienke, Germany
Participant from the first ever Columbia Summer Program, Leiden, 1963:
"What an experience! On the way to studying law in Philadelphia/USA I had received a one month scholarship for above program at "Gravensteen". Being all the way European-wise influenced it was for the first time that I dived into the atmosphere of a leading US law school."
Petra Breukink, the Netherlands
Participant Leiden session 2004:
"Being a participant in the Leiden 2004 Session of the Columbia Summer program in American Law is something I can recommend to everybody! It was a true pleasure and an honor to attend classes of well-known and renowned professors of Columbia University. Besides that it is a great way of getting acquainted with people from all over the world and exchange knowledge about each others countries and legal systems."
Michiel Wuisman, the Netherlands
Participant Amsterdam session 2005:
(translated from Dutch) "The thing I will treasure the most about the Columbia Summer Program is the friendship that developed amongst the participants. It's been a very special experience to interact so intensely, and in a relatively short period of time, with a group of people from all over the world. This alone is a great reason to enroll for the program...!"
Luc Jansen, the Netherlands
Participant Amsterdam session 2005:
"I really enjoyed taking classes of professors from the Columbia Law School. It greatly improved my understanding of Common Law, teaching methods in the United States and my knowledge of legal English. In addition, it really helped me a lot in pursuing an LLM degree the year after. And, last but not least, I met some great people from all over the world."
Aleksandra Mazur, Poland
Participant Leiden session 2006:
"Good quality, very useful, very nice people, great fun!"
Flavio Monfrini, Italy
Participant Leiden session 2006:
"It's [=the program] very well organized and [the] teaching staff is outstanding."
Anna Katharina Wolf, Germany
Participant Leiden session 2008:
"It is a valuable opportunity to gain an insight into the US legal system. I learned a lot during the program and found the teaching inspiring and motivating."
Markus Strauss, Germany
Participant Leiden session 2008:
"Great experience in terms of learning and meeting people!"
Anonymous
Participant Amsterdam session 2011:
"I would recommend this programme to my law firm, and a lot of other law firms in my country deal with American clients. For us, it is very important to know how Americans think about law as a way to explain our own system."
Anonymous
Participant Amsterdam session 2014:
"Not only has it been useful with regard to the academic preparation, but it has been also very enjoyable with regard to the human relationships established with professors and classmates."